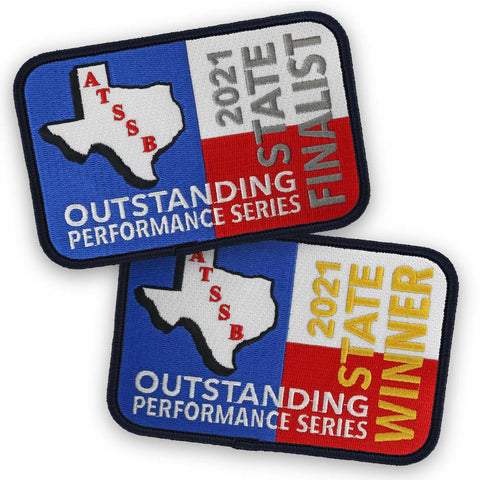 ATSSB Outstanding Performance Series Patches
---
The ATSSB Outstanding Performance Series is a program designed to select the most outstanding Class 1C, 2C/3C, 1A/2A, 3A, and 4A Concert band programs in the state of Texas each year. 
Bands can honor this achievement with an exclusive, 100% embroidered patch. The patch will be dated with the year 2021. Contact us for other years.
This attractive, durable patch looks great sewn on letterman's jackets, displayed in a shadow box, or sewn on a memory pillow.
Call for availability of other years.
Size: 4.75 x 3.25
---
---
We Also Recommend